We have some wonderful puppies out showing!

 
As well as pups waiting their turn
Congratulations to some new Desert Reef puppies out showing and winning!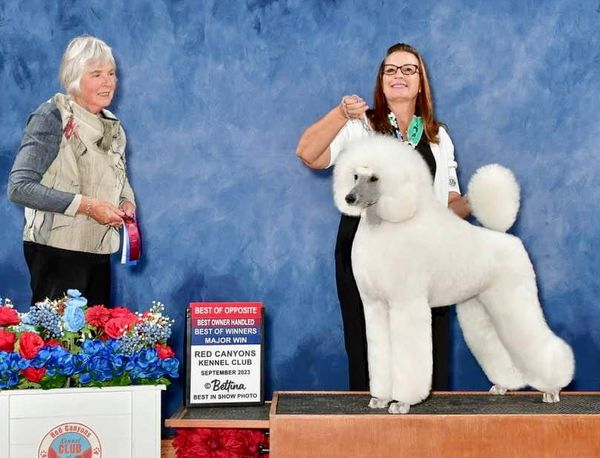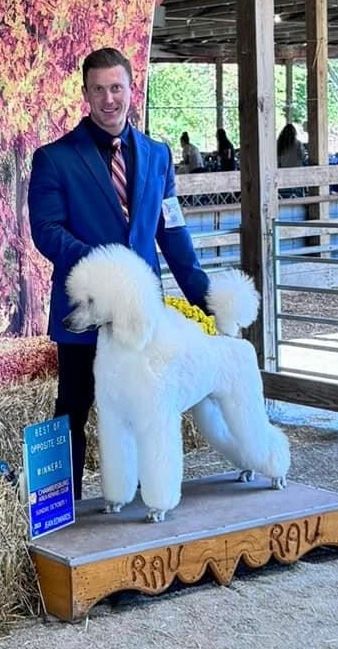 So excited to see another Desert Reef silver puppy in the ring!
Kotu's Color My World Desert Reef, "Autumn"
So proud she achieved a 5 point major at her first show! And she's now waiting on a few points.
Brother, Desert Reef's Filou De Soleil, "Kokopelli"
Just went out with handler Bruce Swift and was awarded a four point major at his first show. 
He's now growing coat and will be back out in a couple months.